Celebrity Lookalike & Impersonators
Brian Mulligan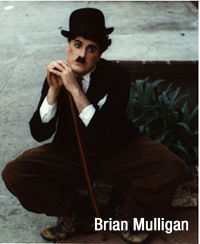 Founded in 1987 by Brian Mulligan, an internationally recognized Charlie Chaplin impersonator, Mulligan Management grew into the country's leading look-alike talent management company. With clientele in every hemisphere of the globe, it has provided talent and production assistance to a varied roster of preeminent corporations, from technology companies like IBM, Compaq, and Toshiba, to film industry giants such as Paramount, Disney, and Warner Bros. The company's impersonators have appeared in television and print advertising for Esquire, Cherokee Clothing, Yves St. Laurent, and Chanel. In 2003, at the height of its success, Mulligan Management was then acquired by industry maven, Kevin J. Weiler.
In April of 2005, Talent Plan, LLC was named the new parent company of Mulligan Management. After much success for over eighteen years in the Celebrity Impersonator business, Mulligan management developed a larger business model now representing much more than celebrity impersonators and added musicians, bands, comedians, and specialty acts. The new venture was redesigned by the current CEO of Mulligan Management, Kevin J. Weiler.
Kevin J. Weiler – President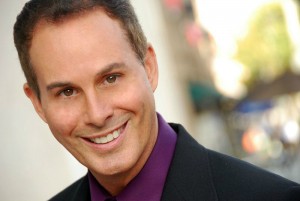 Producer Kevin Weiler has a long history of success in the performing arts, beginning as a struggling New York City actor. Earning his acting chops on both stage and screen, Mr. Weiler eventually took on the role of producer, working on feature films such as Little Heroes; Jane White is Sick and Twisted; Wild Land; and The Last Letter. His production company, New Voices Productions, filmed and produced the documentary When Boys Fly and, partnered with Rise Up Entertainment, developed a series of tech industry television commercials.
A community activist, Mr. Weiler has staged many benefit performances, such as 1999's Psycho Beach Party, which raised several thousand dollars for the Gang Violence and HIV Prevention programs at the Valley Community Clinic in North Hollywood. He is also an active supporter of the Kidz Eyes Foundation, a non-profit organization that provides arts scholarships to underprivileged kids. In addition, Mr. Weiler's well-known networking events, Break for Breakfast and The Sunset Sunday Series, have helped hundreds of industry professionals forge new relationships and create new opportunities in a professional but easy-going environment.